MPR is a strategic, full-service public relations agency headquartered in Riyadh with over 15 years of experience in supporting companies build the right relationships, influence decision making, and advance brand reputation.
Expert communicators. Building deep and lasting media relationships. Total commitment to leading-edge communications technologies. Open and transparent client services and reporting. That's what accounts for our 15 years of success.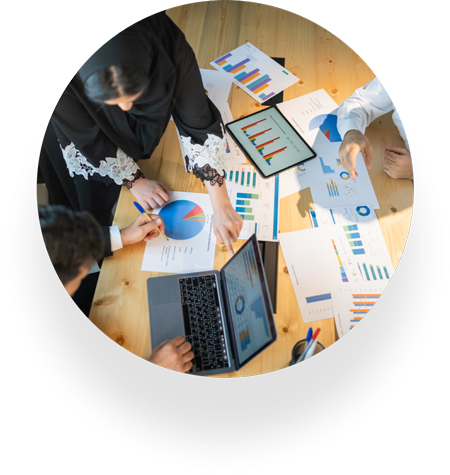 Our Philosophy
To deliver added value public relations and marketing consultancy, in partnership with Clients, through understanding their business model, their marketing objectives and challenges, and developing relevant and effective communications strategies.
We The People
MPR also features PR Consultants who are all Arabic speaking and experienced in the field of public relations in the region. These team members form an extended team to MPR`s Clients and work with them to develop consistent and managed campaigns that provide added value at every stage of the process.

The team embodies wide-ranging experience, working across every major industry sector to provide clients with comprehensive communications strategy and creative solutions, on time and on target. The team at present stands at 8 and is growing in line with MPR PR`s business plans.
Sector Expertise:
MPR brings a unique mix of expertise in B2B and B2C public relations through our work with business-to-business organizations, professional services firms, technology companies, construction & real estate firms, financial services organizations, and emerging tech firms. Such as;
Automotive Industry

Financial Industry

Telecommunication Industry

Healthcare Industry

FMCG Industry

Travel/Tourism

Hospitality Sector

Real Estate & Construction Sector

Insurance Sector

Recycling Sector

Define the marketing
challenge/objectives .

Set out strategy and
timing plans that are
realistic and achievable
for all

Sound out media and
target audience through
research .

Conduct media training
and messaging
workshops if required or
jointly identified .

Implement plans through
media , defined target
audiences and or
channel /partners .

Put in place
measurement tools .

Co-ordinate other
marketing activity
through strategic
partners in creative
and research .